About Us
Kiss the Flower specializes in pure, raw, and natural honey.  We also produce honeycomb, bee pollen propolis tincture, Mead, and infused honeys.  We infuse organic full spectrum CBD, CBG, and CBN into pure and raw honeys.  Kiss the Flower uses biodynamic and treatment-free beekeeping methods.  
Based in Sonoma County, California we are a small batch producer and purveyor of rare and medicinal honeys from other sustainable beekeepers.  We focus on honeys from wild and medicinal plants to offer the most nourishing and sustainable products possible.  Our objective is to be part of the growing movement of progressive Wellness - for the honeybees, our fellow humans, our own bodies, and our food system.
In addition to tending our own hives here in Sonoma County, California and selling directly from our own sources, we also collaborate with beekeepers from other regions with access to rare, unique, exotic and medicinal honeys.  While local honey is extremely important to our ecosystem, Kiss the Flower also recognizes the necessity of supporting beekeepers far and wide who are using sustainable and natural beekeeping methods.  It is integral to our value system that we ensure   the keystone pollinator honeybees are able to continue their good work everywhere.  Supporting other sustainable small-scale beekeepers worldwide honors the tradition of honey as medicine and allows those beekeepers to better sustain their contributions to a more fertile, diverse, and abundant ecosystem.
 35% of agricultural production is dependent upon pollinators and 80% of that agricultural production is currently dependent on honeybees.  By supporting beekeepers worldwide you are supporting agriculture worldwide to ensure humans have long-lasting food systems.
Kiss the Flower concentrates on honeys from wild and medicinal plants that are not commercially grown so as to avoid pesticide residue in the honey.  For example, we source Chamise honey from a beekeeper in San Luis Obispo because this chaparral plant grows far from commercial agriculture and is therefore much more likely to be free of chemicals from pesticides.  Honey produced from other areas of the world often contain medicinal qualities that we simply can't produce here in Sonoma County, such as the Big Leaf Maple honey from bees our friend keeps near the Cascade Mountains in central Oregon.
Kiss the Flower is proud to be a founding member of the farmer's collective F.E.E.D. Sonoma.  F.E.E.D. ( Farmer's Exchange of Earthly Delights) is a food hub network of over 50 North SF Bay farms, supporting ecologically sustainable practices.  FEED offers weekly fresh produce (and honey) bins to families, as well as wholesale produce to restaurants throughout the SF Bay Area.
"The living element of this thriving germinating love that is spread out over the flowers is also contained in the honey the bees make."
Rudolf Steiner 
'The Bees' 1923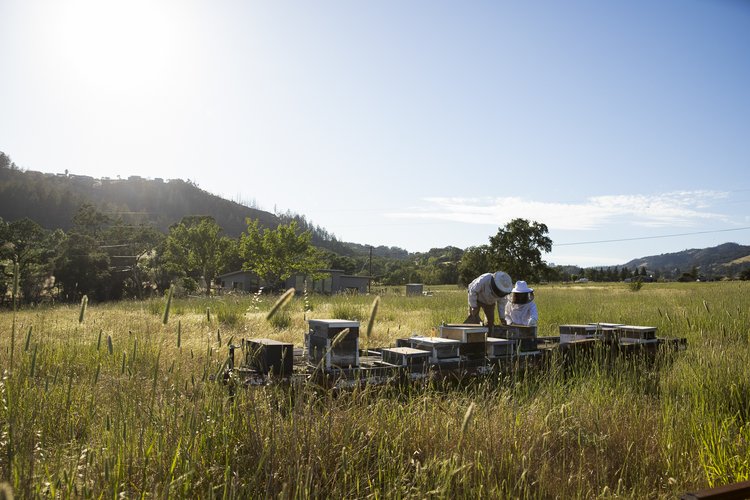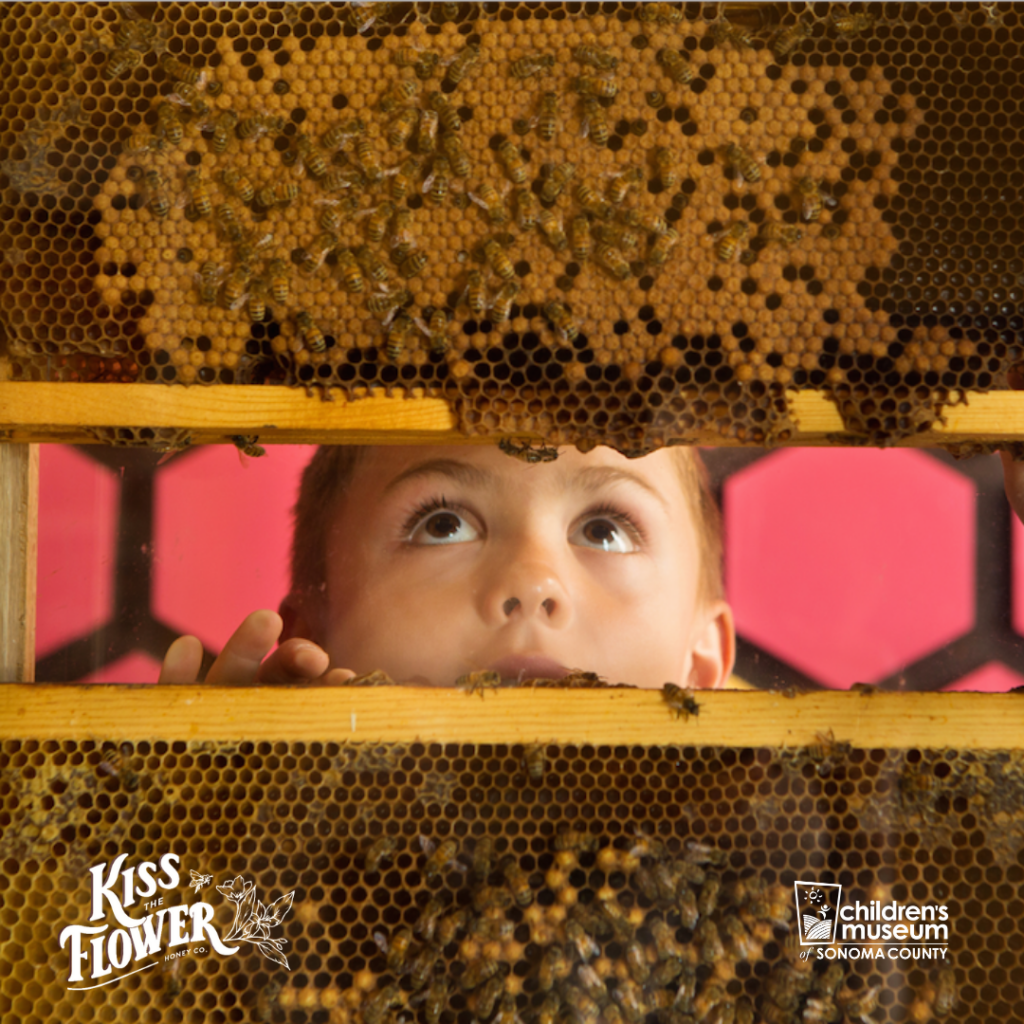 Honey Bee Program at the Children's Museum of Santa Rosa... June 22nd, 10am-12pm
Kiss the Flower will be presenting an educational experience at the Children's Museum in Santa Rosa. We will have a enclosed hive for children to observe bees in the hive.
Learn more