CBG - Cannabigerol
CBG is a non-psychoactive cannabinoid, meaning it doesn't produce a high and is somewhat unique among cannabinoids, making users feel energized and focused instead of relaxed like THC or CBD typically do. This makes CBG popular among people searching for a cannabinoid to boost productivity.
Studies indicate that CBG may have therapeutic potential in treating neurologic disorders (e.g., Huntington disease, Parkinson disease, and multiple sclerosis) and inflammatory bowel disease, as well as having antibacterial activity.
https://pubmed.ncbi.nlm.nih.gov/33168643/
CBG works to fight inflammation, pain, nausea and works to slow the proliferation of cancer cells. Research has shown it also significantly reduces intraocular eye pressure caused by glaucoma. CBG is beneficial to treating conditions such as inflammatory bowel disease, Crohn's disease, and cancer.
For a deeper dive into the history of cannabinoids check out this very detailed article by Roger G Pertwee.
Please check with your primary care physician to find the right dose for you.
CBG extracts used in our honeys are hemp derived (<0.3% THC) and 2018 Farm Bill compliant.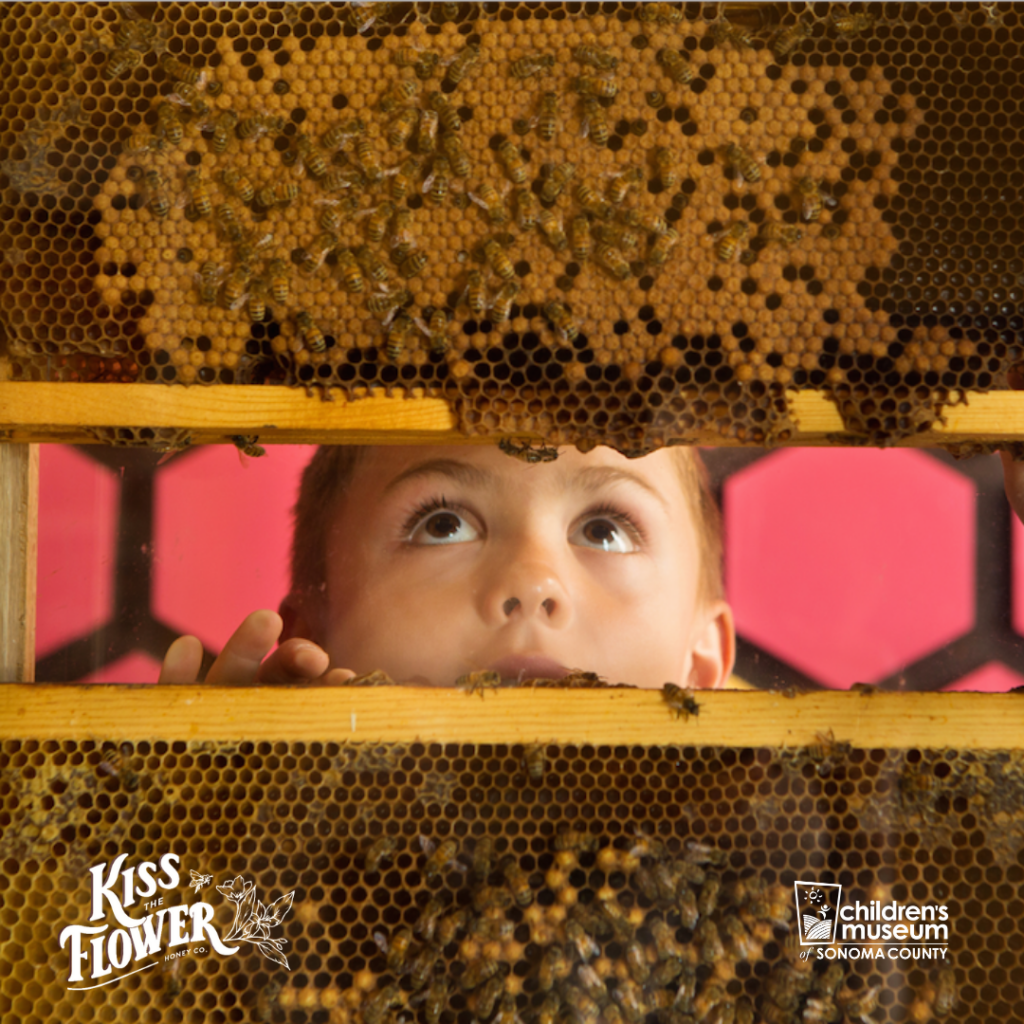 Honey Bee Program at the Children's Museum of Santa Rosa... June 22nd, 10am-12pm
Kiss the Flower will be presenting an educational experience at the Children's Museum in Santa Rosa. We will have a enclosed hive for children to observe bees in the hive.
Learn more