CBD - Cannabidiol
Cannabidiol is the second most prevalent active ingredient in the cannabis plant and is non psychoactive, meaning it does not cause a "high" by itself. CBD is known to have a low affinity for cannabinoid receptors CB1 and CB2, where it can exert both antagonist and agonist effects.
Consider reading this article for more details.
Many people report to enjoy a relief from pain, anxiety, sleeplessness and an improved mood with the ingestion of our infused honeys.
Another interesting study (https://pubmed.ncbi.nlm.nih.gov/31158702/ concludes:
"These results suggest that peripheral application of these non-psychoactive cannabinoids may provide analgesic relief for chronic muscle pain disorders such as temporomandibular disorders and fibromyalgia without central side effects."
According to a report from the WHO, "In humans, CBD exhibits no effects indicative of any abuse or dependence potential. To date, there is no evidence of public health related problems associated with the use of pure CBD."
If you are considering the consumption of very high doses or are on medication especially bloodthinnners, please consult with your primary care physician to find the right dose for you.
CBD extracts used in our honeys are hemp derived (<0.3% THC) and 2018 Farm Bill compliant.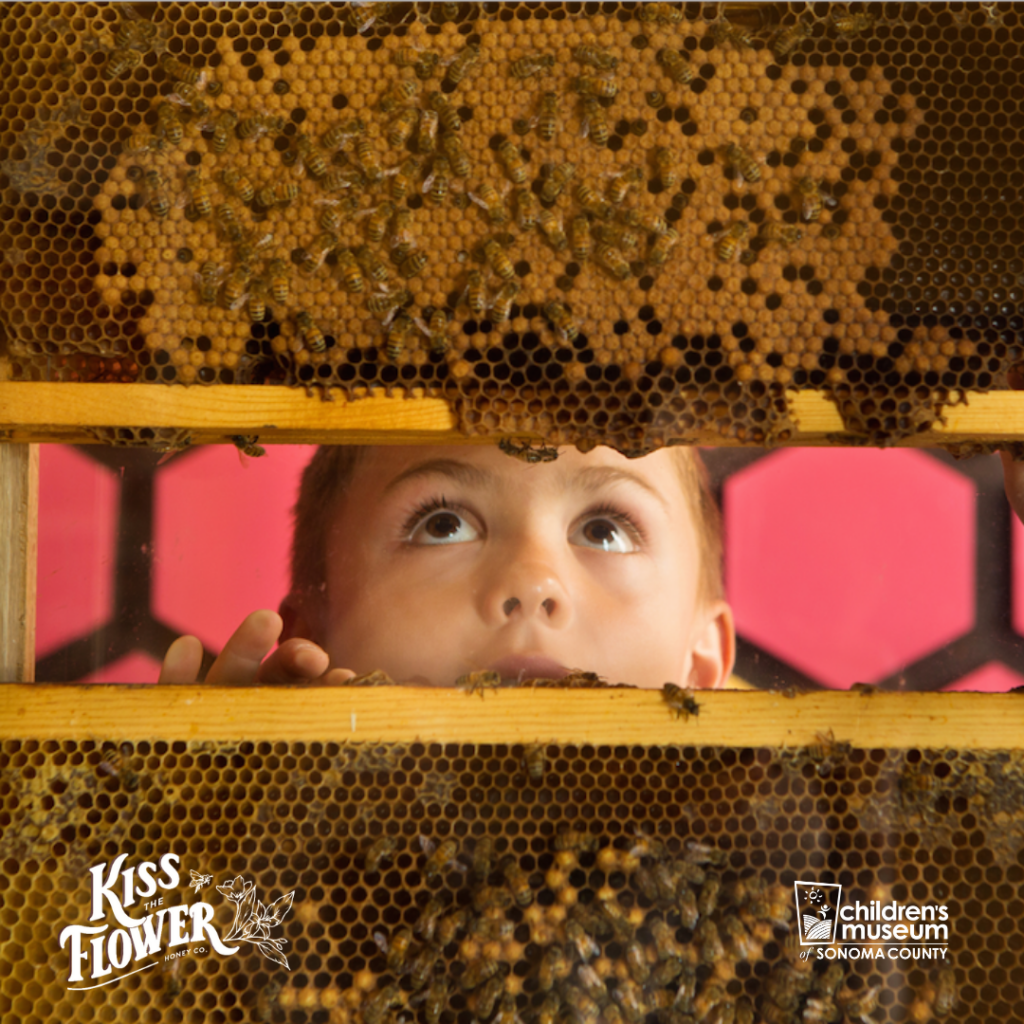 Honey Bee Program at the Children's Museum of Santa Rosa... June 22nd, 10am-12pm
Kiss the Flower will be presenting an educational experience at the Children's Museum in Santa Rosa. We will have a enclosed hive for children to observe bees in the hive.
Learn more